Canon Image Stabilizer ULTRASONIC
EF 75-300mm f/4.0-5.6 IS USM
My own personal Digital SLR Camera Lens - CANON EF 75-300mm IS USM Lens
I have owned this lens from new and it has always been fitted with a protective UV filter from new which means the optics are perfect.
The Ultrasonic Image Stabilization with full Auto Focusing makes this a very easy to use lens which produces fantastically sharp images even hand held on on full zoom.
Comes complete with all original packaging and is in 'as new' condition.
Check out my other items as I am also selling my Canon Camera which is a perfect match for this camera.
Here's The Technical Stuf ................
CLICK HERE to Check Out The Auction Now
RRP £469.99 - CLICK HERE to see the latest price on Amazon
Focal Length Range
75-300

mm

Angle of View: Diagonal
32°11' – 8°15'
Angle of View: Horizontal
27° – 6°50'
Angle of View: Vertical
18°11' – 4°35'
Lenses / Groups
Aperture Range - Wide / Long
f/4.0- / f/5.6-
Number of Aperture Blades
8
Rounded Aperture?
Manufacturer Specification Weight
22.9

oz

Actual Weight
Lens Hood Weight
In-Use Weight
Manufacturer Spec Size (DxL)
3.11 x 5.39"
Measured Size (DxL)
Max Length at Full Extension
Internal Zoom? / Extends with Zoom?
/ Y
Internal Focusing? / Extends with Focusing?
/ Y
Lens Hood Size (DxL)
Lens Length with Hood (Min / Max)
Size of Rings - Zoom / Focus
/
Filter Size
58

mm

Front Element (Filter Mount) Rotates
Tripod Ring Included? / Removable?
N
Zoom Ring Lock Switch?
Lens Hood Model / Included?
ET-64II / N
Weather Sealed? / Filter Required?
N
Image Stabilization? / Stops? / Tripod Sensing?
Y / /
Case Included? / Type?
N / LP1022
AF Motor Type
Micro USM
Full Time Manual Focus
Focus Limiter? / Focus Limiter Ranges
N
Distance Info Provided to Camera?
Distance Scale? / Type
N
Metal Mount?
Y
Extender Compatible?
N
Specified Min Focus Distance
59.1"
Tested Min Focus Distance (Wide / Long)
Maximum Magnification (MM)
.25x
MM with 12mm Extension Tube
0.21-0.04x
MM with 25mm Extension Tube
0.39-0.09x
MM with 250D Closeup Lens
MM with 500D Closeup Lens

CLICK HERE to Check Out The Auction Now
Some Canon Sample Images Taken With This Lens:
great ebayer fast postage and good comunication A***


Rotary Chronograph BLUE Dial Stainless Bracelet SUPERB

Great Item super fast delivery time would recomend


Rotary Chronograph Chronospeed Stainless Bracelet SUPER

Item dispatched same day to arrive 1pm next day


ROTARY Ladies Gold Stainless Two Tone Watch Superb Gift

Super fast delivery! exacally as described! great ebayer A***


GOLD Plated Gents AUTOMATIC ROTARY Moonphase Watch

as described, very pleased, might keep it myself, was a present!


Ladies Rotary STUNNING CRYSTAL Dress Watch

Good service and a lovely watch, just as described, thanks


Rotary Chronospeed Leather Waterproof RRP £140 - SUPERB

Prompt arrival with reliable communication


ROTARY Ladies Gold Stainless Two Tone Watch Superb Gift

A++++++++++++++++++ Excellent communication excellent everything


GOLD Plated Gents AUTOMATIC ROTARY Moonphase Watch

Fast delivery, good comms, item like new, excellent seller


Rotary Elite 9ct Gold Gents Quartz Watch Int. Gaurantee

Brilliant item, very pleased, very quick delivery.


8" Digital Photo Frame with Wireless WiFi & Remote BNIB

Top class ebayer - once again stunning product -well pkgd-highly recommended :-)


ROTARY Ladies Gold Stainless Two Tone Watch Superb Gift

Beautiful watch very pleased, quick, smooth transaction thank you


Very Special 9ct Gold Rotary Elite Watch GS11476/08

Absolutely Fabulous, would definately buy another, many thanks +++++


Rotary Chronospeed Leather Waterproof RRP £140 - SUPERB

Very helpful seller and beautiful watch. Reccomended as transaction was easy. A+

Rotary Chronospeed Leather Waterproof RRP £140 - SUPERB

Great watch for half the price and quick delivery


Ladies Rotary STUNNING CRYSTAL Dress Watch

Excellent ebayer ++++


Casio Wave Ceptor Solar Illuminator Dual Display Men's

Perfect - many thanks

CASIO Pathfinder TIDE GRAPH Sailing Watch SPS-300C-1VER

Quick delivery watch exactly as described good bayer! Thanks!


Gents Rotary Slide Rule Chronograph Waterproof Watch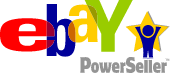 CLICK HERE to Check Out The Auction Now