| | | |
| --- | --- | --- |
| | Casio G-Shock Mens Sports Watch 7710 | |
Superb CASIO G-Shock SPORTS Watch G-7710-1ER
This fantastic G-Shock edition watch is designed to have all the functions needed to keep you on the move. This watch features a Flash alert, World Time, 1/100 Sec Stopwatch, 2 Countdown Timers, 5 multi-function Alarms and is Water Resistant to 200m, and is in *As New condition and supplied with full documentaion and Steel Presentation Case and Boxed.
EL Backlight (with Auto Light)
An electro-luminescent panel causes the entire face to glow for easy reading. Auto Light automatically turns on the EL backlight when the watch is tilted towards your face for reading.

Shock Resistant
Shock-resistant construction protects against impact and vibration.

LED-Indicator (Display Flasher)
A light diode flashes as soon as an alarm, a countdown-time or the hour signal has been reached.

World Time
Displays the current time in major cities and specific areas around the world.

Stopwatch function (1/1000 - 10HR)
Measures with an accuracy of thousandth part seconds the meantime and the end time. Signals confirm the starting/stop selection. The measuring capacity reaches up to 10 hours.

Lap Memory 100
Measured finishing, lap and intermediate times can be stored in this memory with the date and be displayed again later. A data set consists of: date, finishing, lap and intermediate times. The memory has enough space for up to 100 data sets of this type. Some models can also store calculated distances and calories.

2 timers - 1/1 sec. - 100 hours (with automatic repeat)
For fans of precision: the countdown timers help you to remember specific or recurring events by giving off an audible signal at a preset time. They then count back automatically from the preset time. The time can be set to the nearest second and up to 100 hours in advance. This model has two independent timers - ideal for people who need to take medicines every day or those who do interval training.

5 week day alarms
This alarm function helps you remember important appointments – you decide when and how often - the choice is yours. The weekday alarm can be set to sound either each day of the week, each day from Monday to Friday or on Saturdays and Sundays.

Snooze Feature
Each time you stop the alarm, it sounds again after a few minutes.

5 Years - 1 Battery
One battery will supply your watch with the power it needs for about 5 years.

Full Auto Calendar
Allowances are made automatically for months of different lengths, in case date corrections for leap years are required.

12/24-hour Timekeeping
Times can be displayed in either a 12-hour or 24-hour format.

Mineral Glass
Hard glass resists scratching.

Resin Case

Resin Band

Water resistance classification (20 bar / 200m)
Perfect for free diving without scuba gear: the watch is water resistant to 20 bar / 200 metres. The metres value does not relate to a diving depth but to the air pressure used in the course of the water resistance test. (ISO 2281)

Accuracy
+/- 15 seconds per month

Type of battery
CR2025

Dimensions
approx. 52,3mm x 45,9mm x 14,6mm (H x W x D)

Weight
approx. 56 g
TECHNOLOGY

Born from the breakthrough idea of a hollow structure

The case employs a hollow structure in which the module is "floated" to protect it from shocks. A full urethane bezel provides all-directional enclosure to prevent direct shocks from striking the glass and buttons.

A full urethane bezel provides all-directional enclosure to prevent direct shocks from striking the glass and buttons. And cushioning material provides extra protection for the key parts such as the crystal oscillator inside the module. These and other shock-resistant technologies, exclusive to G-SHOCK, are spread generously throughout the body and the module interior to raise toughness to the highest levels.

Hallow-structure case

If we tried to absorb shocks simply by encasing the module with urethane resin or other such materials, the case would grow to immense proportions.

G-SHOCK realizes high shock resistance by supporting the module inside the case at just a few points, thus creating a situation as if the module were floating in air.

All-directional covering

Direct shocks to the buttons and the glass surface are prevented by a protective urethane-resin bezel design. Shock resistance has been ensured by inserting cushioning material between the bezel and case in metal models with lower shock-absorption capabilities.

Protection of important parts with cushioning material

The crystal oscillator and other important parts inside the module are individually protected with cushioning material. This prevents contact failures and improper operation due to distortions that could otherwise occur inside the module if the watch experience a sudden strong impact.

Case design offering protection against free-fall shocks

A prominent bezel configuration was adopted to prevent the buttons and glass from contacting flat surfaces, thus protecting them from shocks when falling at any angle.

This design concept stressing protection from shocks is basic to every G-SHOCK case design, and the same protective structure is employed not only for our urethane cases, but also for our mm teal cases and analog watch cases.

Urethane band that acts as a shock absorber

The band actually acts as a shock absorber itself, protecting against shocks from behind. We have established strict standards for the combination ratio of urethane resin employed. Neither too soft nor too hard, the superb specified combination realizes an ideal balance between shock resistance and comfortable wearability.

Shock-resistant metal band that prevents drop shocks

This band is constructed of scratch-resistant pieces. Damage from shock is prevented, even if the watch is dropped, by a structure that defends against shocks by employing wide intervals at the connection points between the band pieces, and adopting a flexible, 150-degree.
Guaranteed 100% Genuine Authentic Casio
This Watch retails for over £100 in many high street retailers.
Equally at home with a Dinner Suit, Wetsuit, or Tracksuit, Casual or Smart.
Will be posted Insured NEXT DAY DELIVERY 1st Class Royal Mail
Excellent Condition*, Tested, 100%, Full Instructions and Boxed in Original Packaging and Presentation box
*These are ex-display watches but in excellent condition, look at my feedback you will not be disappointed these are truly fantastic watches.
Please note:All my items are either ex-display or customer returns direct from major UK retailers and as such will have been opened to check all items are correct and working. I try to describe the items as best as possible, if you have any questions about any specific item please e-mail before bidding and I will be happy to provide any additional information I can.
Buy from a Trusted UK Power Seller, all my watches are In Stock Now and ready for Immediate Dispatch, please check my feedback.
Please Check Out More Bargains in My OTHER ITEMS
SampleRecent Feedback ......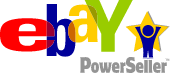 great ebayer fast postage and good comunication A***


Rotary Chronograph BLUE Dial Stainless Bracelet SUPERB

Great Item super fast delivery time would recomend


Rotary Chronograph Chronospeed Stainless Bracelet SUPER

Item dispatched same day to arrive 1pm next day


ROTARY Ladies Gold Stainless Two Tone Watch Superb Gift

Super fast delivery! exacally as described! great ebayer A***


GOLD Plated Gents AUTOMATIC ROTARY Moonphase Watch

as described, very pleased, might keep it myself, was a present!


Ladies Rotary STUNNING CRYSTAL Dress Watch

Good service and a lovely watch, just as described, thanks


Rotary Chronospeed Leather Waterproof RRP £140 - SUPERB

Prompt arrival with reliable communication


ROTARY Ladies Gold Stainless Two Tone Watch Superb Gift

A++++++++++++++++++ Excellent communication excellent everything


GOLD Plated Gents AUTOMATIC ROTARY Moonphase Watch

Fast delivery, good comms, item like new, excellent seller


Rotary Elite 9ct Gold Gents Quartz Watch Int. Gaurantee

Brilliant item, very pleased, very quick delivery.


8" Digital Photo Frame with Wireless WiFi & Remote BNIB

Top class ebayer - once again stunning product -well pkgd-highly recommended :-)


ROTARY Ladies Gold Stainless Two Tone Watch Superb Gift

Beautiful watch very pleased, quick, smooth transaction thank you


Very Special 9ct Gold Rotary Elite Watch GS11476/08

Absolutely Fabulous, would definately buy another, many thanks +++++


Rotary Chronospeed Leather Waterproof RRP £140 - SUPERB

Very helpful seller and beautiful watch. Reccomended as transaction was easy. A+

Rotary Chronospeed Leather Waterproof RRP £140 - SUPERB

Great watch for half the price and quick delivery


Ladies Rotary STUNNING CRYSTAL Dress Watch

Excellent ebayer ++++


Casio Wave Ceptor Solar Illuminator Dual Display Men's

Perfect - many thanks

CASIO Pathfinder TIDE GRAPH Sailing Watch SPS-300C-1VER

Quick delivery watch exactly as described good bayer! Thanks!


Gents Rotary Slide Rule Chronograph Waterproof Watch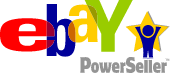 Due to receiving some undeserved feedback from certain parties I have to point out the following:
Please conduct ALL communications with me (before or after your purchase) ONLY through the eBay email system (which I check very regularly) and NOT through my hotmail account (which I only check occasionally).
Please also note I only leave feedback once feedback has been left by the buyer, so please don't ask for otherwise.
Lastly I ONLY post internationally with prior agreement WITHOUT EXCEPTION.
Thanks Pete